Princess Parties Katy TX
When you are planning a party, there are many princess parties Katy TX has to offer. Take a look at the services provided to pick the right party venue, theme, and service provider for your party. There are a lot of options, so careful thought is needed to ensure your party is all you want it to be.
Parties are a great deal of work to put together. You must consider invites, venues, suppliers, and other details in your planning. These details make sure the party comes together. There are ways to make this easier. The use of full-service party providers is recommended if you aren't looking to spend much time planning a party. These services help ensure the details are all taken care of, but lets you enjoy it in a worry-free way. By using the right services, your party is easier to plan, but it still is a great experience you want.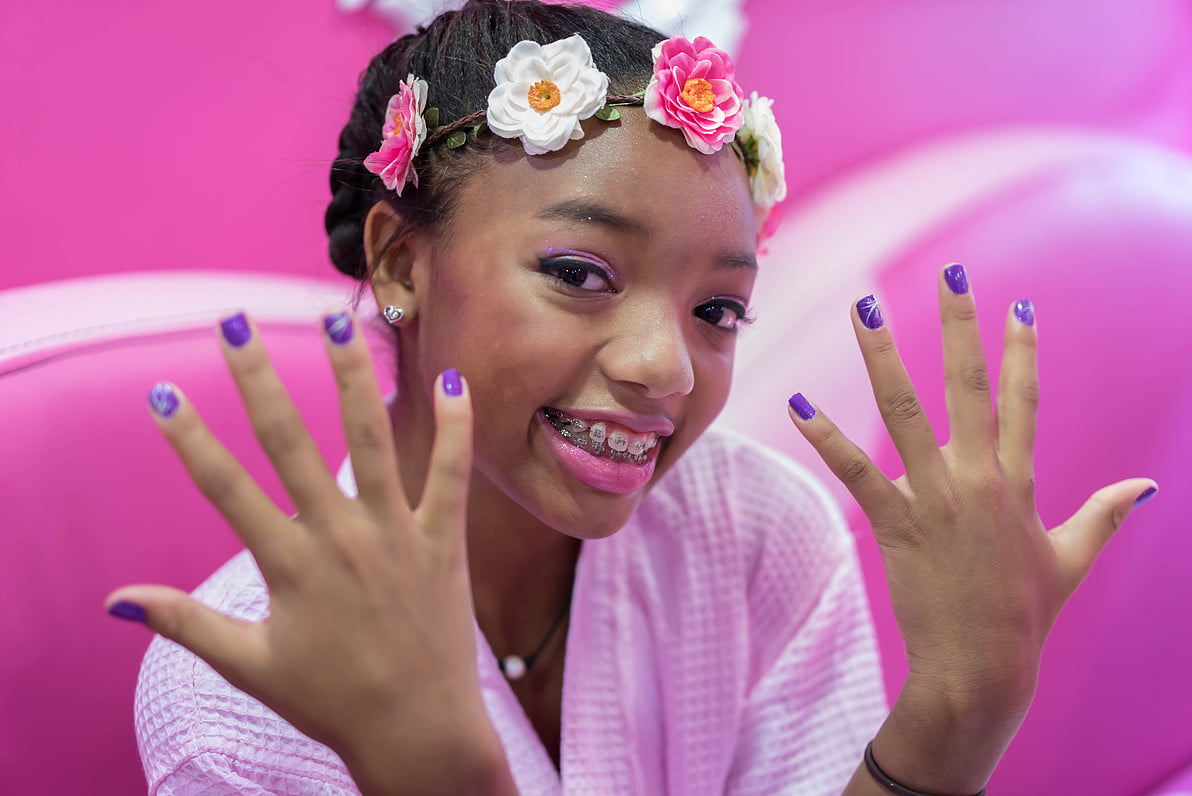 We create a memorable party for the girls in your life. The Rockstar Party Bus provides great fun for girls ages 4 to 12. Our staff brings quality spa services in an electrifying atmosphere to your door. To book your party, give us a call at 844-GIRL-SPA. Check out our website at https://rockstarspabus.com to see what we offer.
Inviting Guests to a Princess Birthday Party in Houston
The first step in putting together a party is finding out who is going to join you. At a princess birthday party in Houston, there are going to be people that need to be there. Whether they are important family members or best friends, these people just need to be there. Plan with your VIP guests to find the best time and day. From there, you can extend the invitations out to the rest of your guest list.
It is important that you give your guests plenty of notification before your party. They need time to arrange any of their details and to get a present as well. This time also gives them a chance to decline the invitation politely. It also allows you to fill their spot on the guest list.
You also don't want to send the invitations out too early. With an excessive amount of time, your guests may forget or lose their invitation. Two or three weeks' notice is the ideal timing for invitations. It provides enough notice while still being relevant.
At Rockstar Spa Bus, we deliver the best parts of a princess birthday party in Houston to you. You set up the guest list, and we make sure the details, party supplies, and good times show up. To learn more about our party packages, visit https://rockstarspabus.com. To schedule your party, call us at 844-GIRL-SPA.
Evaluating Princess Party Rentals in Houston
There are many different supplies to make a stellar party. For most people, party supplies are not something they keep on hand. In order to avoid many purchases for a one-time event, people look to rental companies. Princess party rentals in Houston help provide the necessary supplies, without large purchases.
As with most services, you need to pick a provider that suits your needs. The first thing to look for is a vendor that has everything you need. To keep things simple, your vendor should supply everything. This makes an easy one-stop-shop for you and reduces the headaches that come with planning a party.
Some party rental places give you even more than just supplies. Party buses are an option, and they offer all the supplies and a venue. With simple hookups, a party bus brings an exciting new venue right to your door. This adds value to your party and takes a lot of the stress off of your mind.
To get the best party supplies, look to Rockstar Party Bus. We treat your daughter and her friends to premium spa services, and a great party too. We provide everything you need for a rocking good time. Call 844-GIRL-SPA today to find out more. You can also visit us online at https://rockstarspabus.com.
Princess Tea Party in Houston and Other Themes
There are many different themes available for princess parties in Houston. They can vary from gentle tea party themes to rock and roll inspired themes. And then, there is everything in between. The best theme for your party depends on the girls who are attending. Pick a theme that they enjoy to make the most out of the party. When the guests are happy with the theme, there is a flow and energy that helps create a great environment.
The activities that you plan also need to suit your guests. For many girls, the idea of attending a spa is exciting. Having pampering services and then a party makes for a great experience. You can shift this theme around, and make it fit your group the best. For example, using awesome laser lighting and neon makeup, you create a great rock and roll theme.
Planning a great party with Rockstar Spa Bus is easy. Visit https://rockstarspabus.com to learn more about what we offer. Our full-service options let your girls enjoy a great princess tea party in Houston. We have a number of different party options to suit your theme. You can call 844-GIRL-SPA to speak to our staff today.
The Happiest Princess Parties Katy TX
The party you plan needs to be a great time. The perfect atmosphere and environment create the fun times your guests are expecting. You are giving them an experience they will always cherish. Your guests create lasting memories and bonds with each other.
With the right guests, the right theme, and the right activities you have a great party. The Rockstar Spa Bus is there to help you plan and execute the best party. We take the time and effort of planning so that you can just enjoy the special day. Call us at 844-GIRL-SPA to book your party today. Visit https://rockstarspabus.com to learn more about our services. We make the princess parties Katy TX times to remember.
About Katy:
Katy was incorporated in the year 1945
In 1900, most of Katy was destroyed by a hurricane
The K-T Railroad ran through Katy in the 1800s, and that is what the city is named after
You can visit the city of Katy online at http://cityofkaty.com