Spa Party for Girls Midtown
If you are looking to plan a spa party for girls Midtown, there are some neat options available. With all the great services offered, you are sure to find the party package that suits your needs. Spa packages work well for throwing an unforgettable birthday party. They are also great if you are just looking to spend some time with your daughters with a mom and daughter package. There is something for everyone.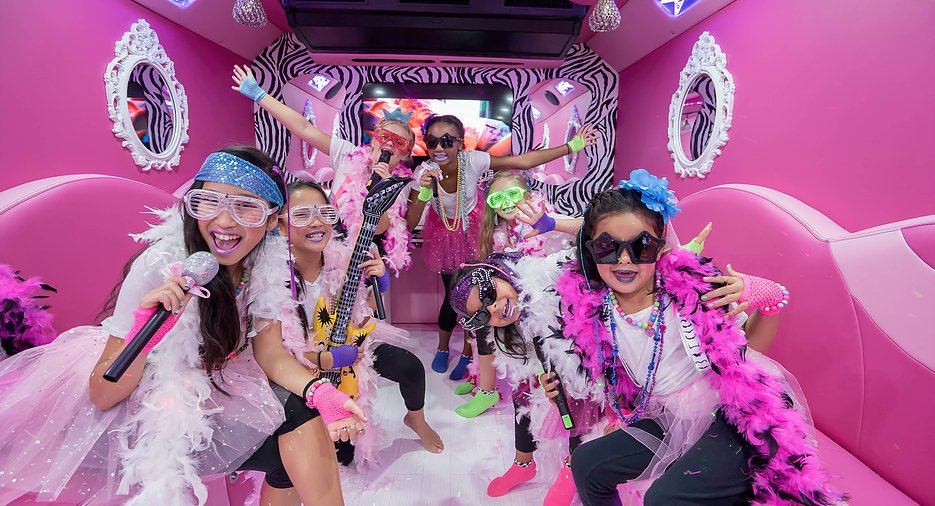 With birthday spa parties in Houston, your guests are pampered. The quality spa services come to the location of your choice. You just need to make sure the bus has theright clearance in the area. Some spa services also require water and power hookups. Everything else is handled for you.
There are also spa packages that provide a calmer environment. Many mom and daughter spa packages let you get together with the special girls in your life. With room for up to four daughters, it is easy to spend some quality time with mom. This is a great Mother's Day gift idea but works well just to say thank you to mom for any occasion.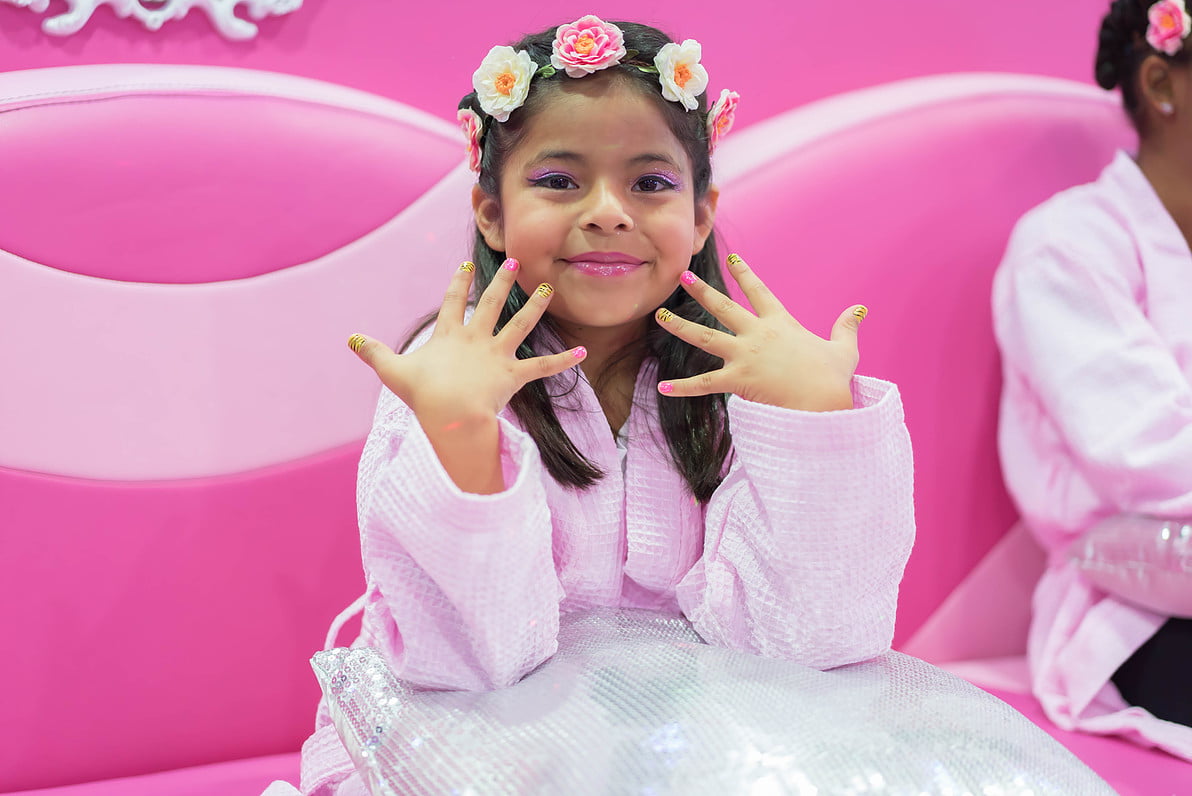 At RockStar Spa Bus, we bring the right environment to your special little lady in your life. We take the spa to you. For more information on the packages we offer, visit https://rockstarspabus.com. To book with us, please call 844-GIRL-SPA today.
Services of Group Spa Packages in Houston
Bringing people together is a great way to show people you care. With group spa packages in Houston, you get all of your daughters together for a great time. They are pampered with spa services. Most packages include hair, makeup, and manicure/pedicure services. Some also include spa-quality facials. With all packages, your guests are treated to a wonderful experience.
After these high-quality spa services, your girls experience a great party. With all the functionalities within a bus, your guests have access to music and videos. To get the whole crew engaged, karaoke services are also available. Finish the party atmosphere off with a laser light show, and let your child and her friends really rock.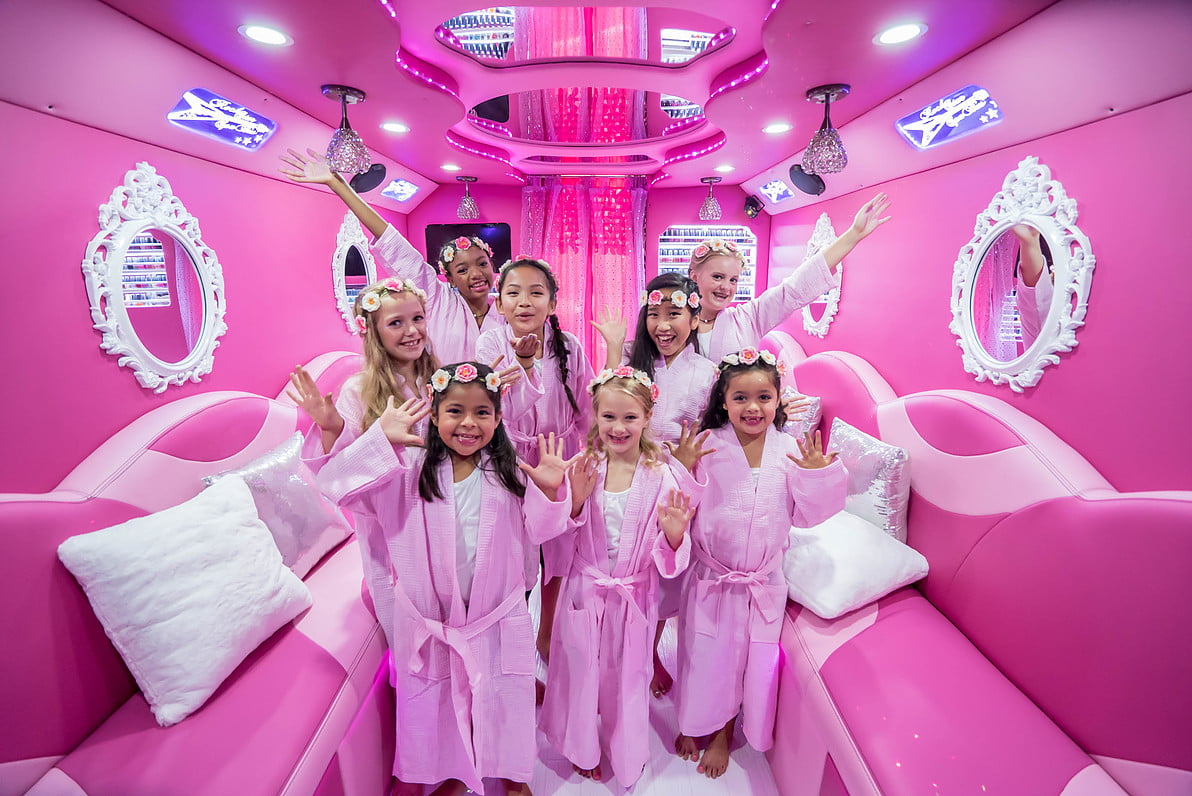 For all occasions, a party bus brings happiness to your guests. Scheduling your party package is simple. All of our pricing and package details can be found online. Visit https://rockstarspabus.com to learn more.
Birthday Spa Parties in Houston
Birthdays are a common reason to book a spa party in Houston. Young girls get together in a new and fun environment. They experience quality spa services, and giggle and gossip to their hearts' content. With a spa service, all of the supplies and necessities are provided. This means you don't have to worry about much of anything.
The services include setting up the bus and cleaning up when the party is over. This makes a birthday party that is easy to put together but is still a fantastic experience. With the spa services and great entertainment, your girls will enjoy themselves. They form lasting memories and bonds with their other friends, and you won't believe it could be this simple.
Our state of the art spa bus pampers your girls for any occasion. Call us at 844-GIRL-SPA, to book your party now. More information is available on our website at https://rockstarspabus.com. We proudly serve the Katy, Houston area.
Spa Party in Houston for Kids
In Houston, the most common reason for a kid's party is a birthday. But, it is not the only reason to put a get-together in your calendar. Many children enjoy having their friends join them for a spa party in Houston for kids for any reason.
Some of the other reasons people look to book a spa party includes the start of the school year or finishing a grade. Parents also look to celebrate their child starting at a new school and making new friends. You don't even need a reason. Throwing a spa party just because its fun and neat. It gives children something to look forward to. It also makes a great reward for life's little accomplishments. It's an excellent way to say thank you to the important little girls that you cherish.
We handle the rock-star treatment of your guests. RockStar Spa Bus worries about all the details so that you don't have to. To find out more about our deals and services, visit https://rockstarspabus.com. If you have any questions or would like more information, call us at 844-GIRL-SPA. We look forward to giving your girls an experience of a lifetime.
Spa Parties in Houston
Many spa packages are focused on providing a fun and youthful experience. However, there are spa parties in Houston that include mom. With mother-daughter packages, you can spend quality time with up to four of your daughters.
Mom packages are also available for your grandmother. This makes a great present for Grandma. She gets pampered while spending time with the loving granddaughters in her life. These services are more focused on the spa experience. As with all spa packages, the services are high-quality and performed in a safe and clean environment.
We dedicate ourselves to providing a memorable experience for your girls. The RockStar Party Bus provides many of the best spa services, and we deliver it to the venue of your choice. To book now, call 844-GIRL-SPA. To learn more about the services we offer, check out our website at https://rockstarspabus.com.
Why Book a Spa Party for Girls Midtown
Spa parties are a special way to treat your daughter and her friends to an exciting time. They get to enjoy lovely spa services, and the spa handles all of the details. This makes it something your daughter will love, and you don't need to stress over.
With all the options for party themes, spa parties are becoming more popular. They provide a unique atmosphere and a great environment. The staff of RockStar Party Bus is there to give your girls a great time. To book your party call 844-GIRL-SPA. You can also find out more about our services at https://rockstarspabus.com. With us, your spa party for girls Midtown will form lasting memories for your guests.
About Houston:
Houston is located in southwest Texas
The people of Houston speak more than 145 languages
The three airports in Houston served over 50 million passengers in 2015
You can visit the city of Houston online at http://www.houstontx.gov